Thank you to everyone who celebrated Dumpling Week with us. Thanks to you, we raised enough to feed 6,000 neighbors in need!
---
We're turning National Dumping Day into Dumpling Week!
Dumplings resemble coin purses and are believed to bring wealth and good fortune to those who eat them. We could all use more prosperity and dumplings in 2020!
Join us for 7 days of delicious specialty dumplings and a virtual dumpling eating contest, all benefiting the Atlanta Community Food Bank.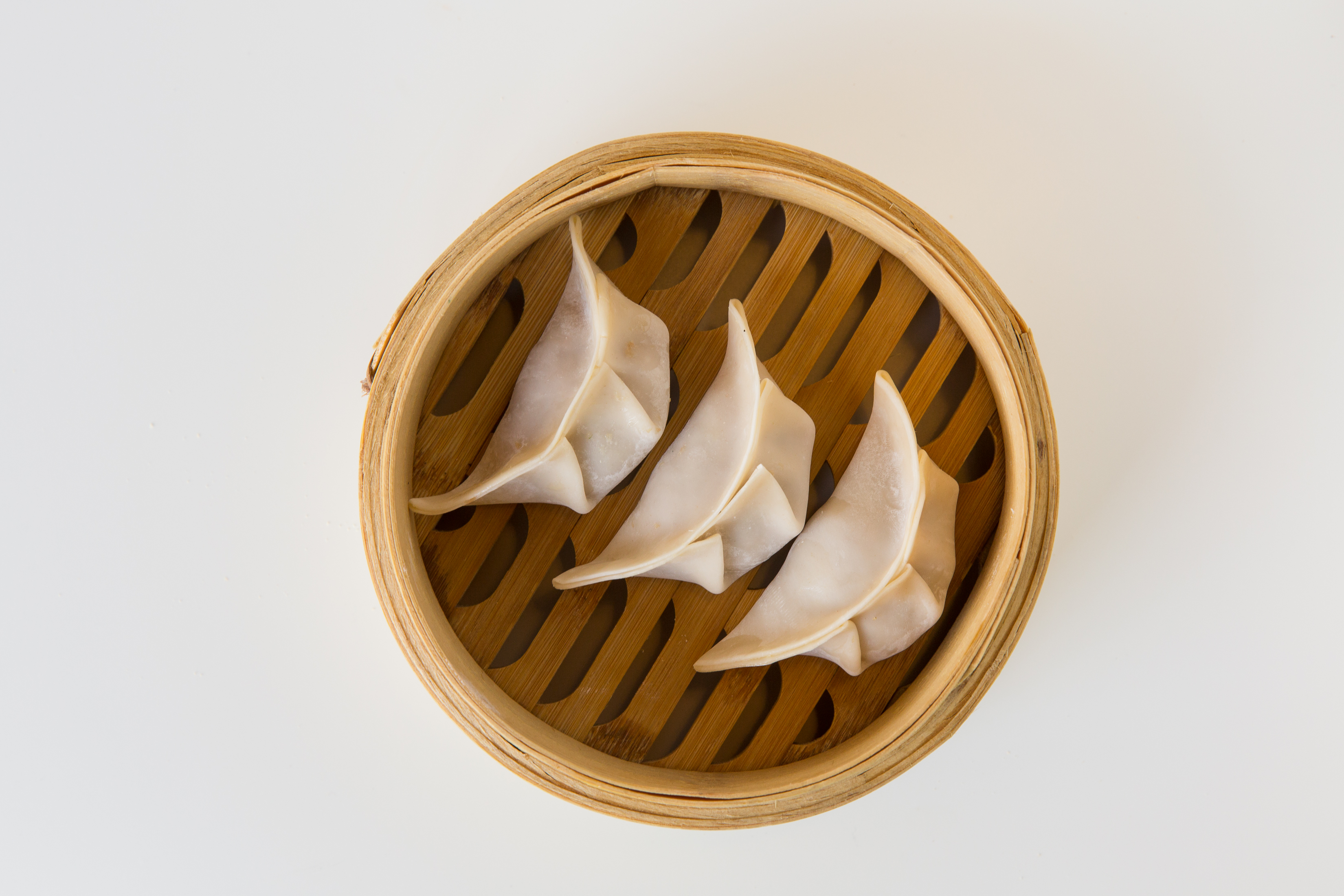 Specialty Dumplings Benefiting ACFB
Come get your fill of our limited-edition specialty dumplings to-go Sept. 26 – Oct. 2 and we'll share the good karma with those less fortunate. Every dumpling feeds a hungry neighbor!
For every dumpling order you purchase, we will make a donation to the Atlanta Community Food Bank that will provide four meals for hungry children, hardworking families and struggling seniors. 
Dumpling specials change frequently. Check our online ordering menu or chalkboard for today's available selection.
Impossible™ Cheeseburger Dumplings

Three crispy dumplings stuffed with  Impossible™ Burger, onions and cheese.  Served with sriracha ketchup.

Impossible™ Veggie Dumplings

Three crispy dumplings stuffed with Impossible™ Burger, tofu, mushrooms, edamame, water chestnuts, onions, garlic, ginger and sambol.  Served with soy dipping sauce.

Curried Lamb Dumplings

Three crispy dumplings filled curried lamb, potatoes and onions.  Served with Tamarind yogurt sauce.
Cheeseburger Dumplings

Three crispy hand-made dumplings filled with ground beef, onion and cheddar cheese. Served with sriracha ketchup.

Shanghai Dumplings

Four steamed dumplings filled with pork and fresh ginger. A Doc Chey's favorite!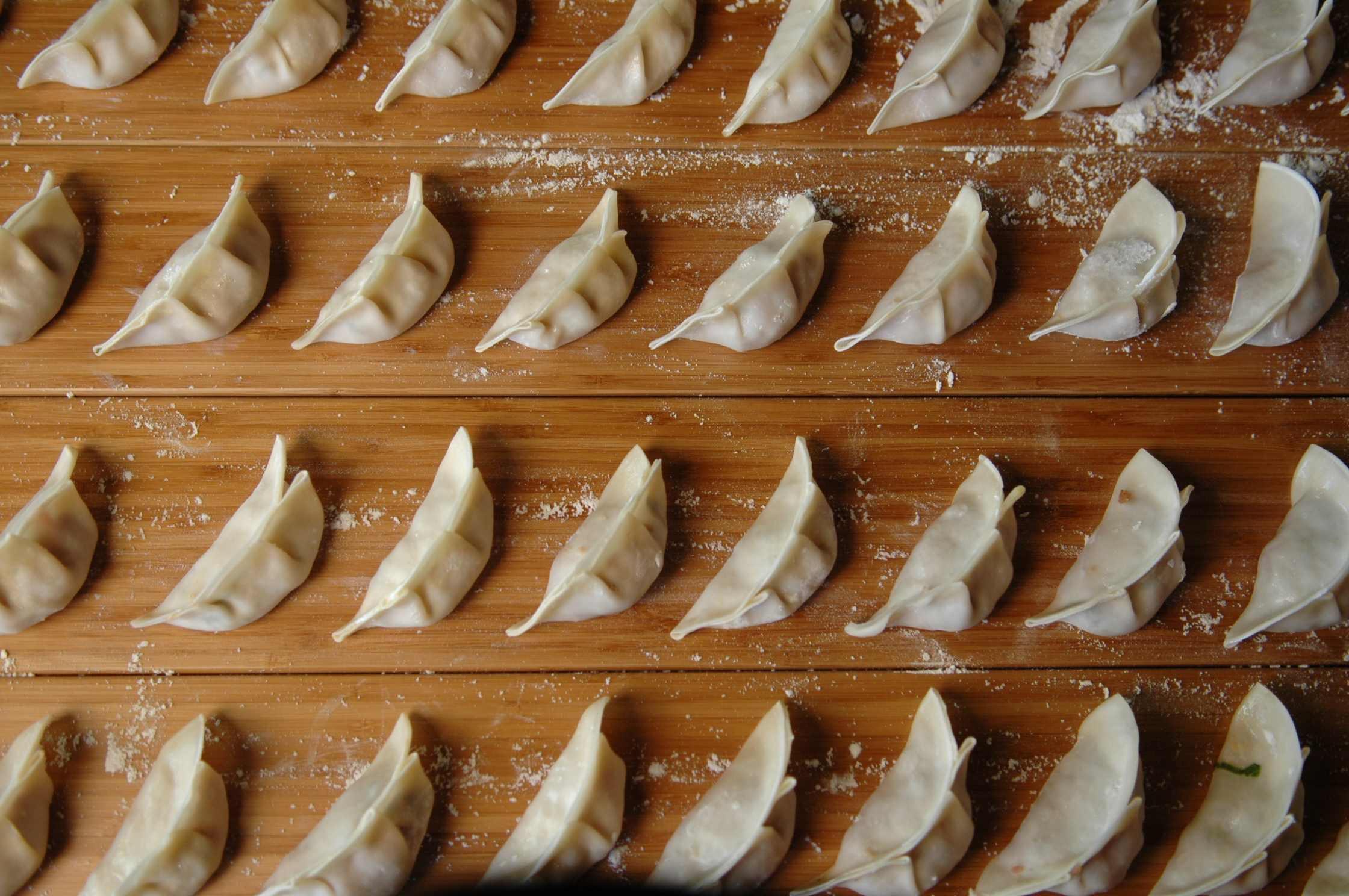 Virtual Dumpling Eating Contest Benefiting ACFB
Challenge your friends, family and dumpling-loving neighbors to a speed-eating contest benefiting Atlanta Community Food Bank. The fastest person to eat 8 Shanghai Dumplings wins!
Prizes:
*$25 gift card for fastest overall ADULT among all entries.
*$25 gift card for fastesst overall KID among all entries.
*Free entree for fastest contestant in each video. You must have a minimum of 3 contestants in your video to qualify for this prize. Valid on future visit.
To participate:
1.) Order an 8-pack of Shanghai Dumplings for each participant.
2.) Grab your iPhone and take a video of your timed eating contest.
3.) Submit your video by Oct. 5 via email info@doccheys.com, or tag us on social media @doccheys @doccheysgrantpk @dragonbowlatl for a chance to win prizes!
Contestant Rules:
*Contestant must swallow all food and show empty mouth to camera before time is stopped.
*Contestant may consume water while eating dumplings.
*Dumplings cannot be altered in any way before consumption.
*Please make sure that someone is present while you participate in this contest to prevent injury from choking.
"Help the food bank meet the urgent need for food during this continued crisis. We've just reported that we are sitting at a 47% increase in overall food insecurity in Georgia… with a 66% increase in food insecurity for children.  Your support means a lot to us and to the families we serve every day." – ACFB

Our dining rooms are closed, but guests are encouraged to enjoy their takeout meals on our patio. We expect guests to put on a mask before they enter the restaurant and maintain a social distance. To learn more about our COVID safety precautions, visit here. Thank you for your support.